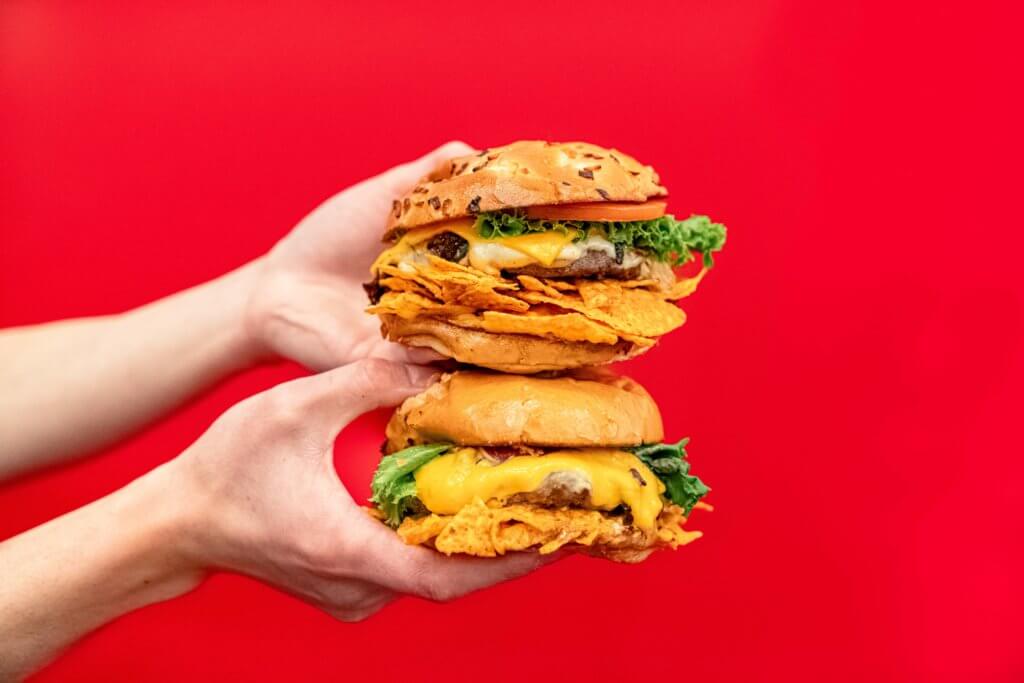 There is little that is more American than our Motor City – a city at times admirably distinguished and at other times, ostensibly rough. But we sport this duality with pride that undoubtedly enriches our collective existence. Much the same can be said about the noble Burger – the embodiment of the American spirit that is at times a paramount of culinary elitism; and at others, unpretentious and downright delicious, yet somehow, still, perfect. So naturally, the two meld seamlessly. In honor of this paradigm of com-patty-ability, here are some of our recommendations for the best Burgers in all of Detroit!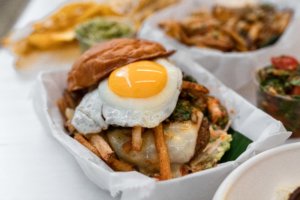 1. Frita Batido's
Over 1,300 miles separate Detroit from the traditional street-vendors of downtown Havana, but that should not stop Michiganders from feasting on the wonder that is the Cubano Burger- a hedonistic saucer of chorizo brilliance. At Frita Batido's, the acclaimed Burger Battle winner of 2017 and 2018, you 'Pick Your Frita' by selecting the patty of your choice and additional toppings. We recommend chorizo, Muenster, tropical slaw and avocado, and then add on some sides. Shoestring fries are the classic companion for a Cubano Burger, but do not overlook Frita's Loaded Plantains for a chockablock, full-on Cuban experience! A perfect Caribbean sanctuary in any month that Detroit finds herself buried under a few feet of snow.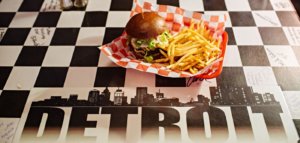 2. Checker Bar
After some digging through the rubble of the Detroit of yesteryear, the legendary Checker Bar has risen, a phoenix from the ashes after several decades on the back burner. Newly restored, this famed and fabled, perhaps immortal, burger bar has been reborn so that a new generation can sink their teeth into an epic Empire Meat patty. Some of the notable 'More Than Just a Burger' options include the Mount Olympus Burger loaded with ground lamb, feta, cucumber and tzatziki and the Sloppy Burger piled high with ground beef, sloppy joe and LTO – all on a toasted Brown's Bun Bakery's sesame bun. Neither fish nor fowl: this is a deep-fried fish filet or grilled chicken alternative for all Checker's burgers. 'Nuff said.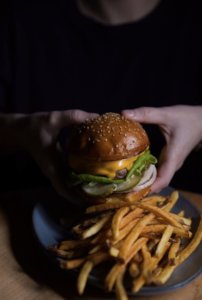 3. Standby
Standby, located in the BELT alley, has been celebrated for its sophisticated and sublime high-end cocktails. Think: The Kimchi Old Fashion or Cantaloupe Tell Me Nothing. But it is their burger that really takes the cake! Do not be fooled by its unassuming title, shrewdly baptized: 'the cheeseburger and fries.' The masterminds behind this visionary invention have gifted us something that is more than mere cheeseburger, a Frankenstein-like monster of a burger consisting of a softened sesame seed bun, the killer tang of gochujang chili sauce and bourbon pickles. I will repeat it again, in case you missed it: gochujang sauce and bourbon pickles. 

4. Mercury Burger & Bar
Pull up a patio table in front of Corktown's contemporary American diner, Mercury Burger & Bar a classic and indispensable feature of Detroit's soul. The menu has a flair for the nostalgic and is comprised of a dozen or so burger opportunities. Imagine this, a July evening and you are seated outside, warm air and the din of a metropolitan hullabaloo, a frosty local draught and a Flint Burger with green olives, mayo and cheddar are placed in front of you. Or, maybe it's January, and it is freezing out; you escape the bitter air for a counter seat and the comfort of a French Onion Burger with bacon, caramelized onions, gruyère, crispy onion straws and, even though it defies logic, you order a Hummer shake, because you know that warming power of Kahlua and rum will counterbalance the brain-freezing scoop of vanilla.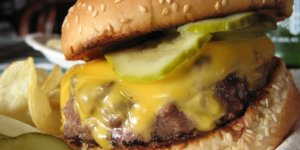 5. Nemo's
You told yourself that you would stay the whole nine innings – no matter what the score. But who were you kidding? Deep down you always knew that you would slip down to Michigan Ave. during the seventh-inning stretch before the hordes migrated from the stands and infiltrated Nemo's Bar and Grill. It was a good move too! This iconic sports tavern is the perfect post-game tradition and Nemo's burgers accommodate the everyman palate: have a couple of Ground Round burgers. Maybe add Swiss, cheddar or bleu? Maybe some bacon or onions? A classic and timeless pastime that abides by all the laws of burger-dom; and, the ideal way to grease up a game's worth of All Day IPA.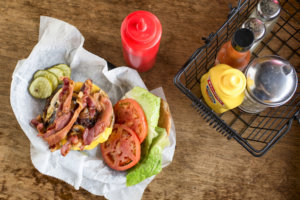 6. Honest John's
It doesn't matter how excessive it looks. It's Saturday morning and you've been waiting all week for the best bloody Bloody Mary bar in the Midwest. And, you are not going to get both the grilled-rye Patty Melt and a plate of Chicken & Waffles. You've earned it, finals sucked, go glutton yourself. Admittedly, the BBQ Bacon Burger is also remarkable and it should be – Honest John's is often cited as having the best burger in Detroit; but, there is something about that Patty Melt with Swiss, onions, and rye that compliments a Bloody Mary so perfectly.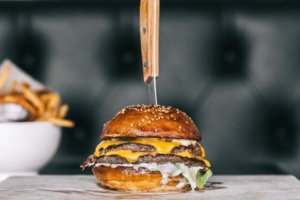 7. Grey Ghost
Somewhere between Brush Park and Midtown is a specter of a steak joint called Grey Ghost. Behind the scenes, a team of quality butchers works indefatigably to produce some of the most prominent burgers around. In such a meat-centric institution, with a kitchen busily curing, shucking and chicken-skinning the sprouts, it is safe to assume that your patty contains only the finest materials. When it reaches the table, the burger is a beautiful beast and has to be gored in place steak-knife-style just to keep her vertical. And to no one's surprise, she eats tender like a filet mignon. And, if you were premeditated enough to have 'put an egg on it,' you will find yourself fluttering in a state of gastronomic carnality.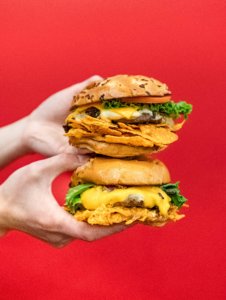 8. Taystee's Burger
Taystee's Burger, the 2016 Detroit Burger Battle winners, and downright burger geniuses, have a menu so distinct and imaginative because, to the Taystee boys, nothing's off-limits – if it is good stuff, then it belongs between the bun! The Volcano has jalapeno poppers and nacho cheese packed right in there; the Hawaiian, pineapple and teriyaki sauce; and, they have judiciously stuffed mac and cheese bites directly inside the Mac Attack. The Knockwurst Burger is pure art: half a knockwurst plus a patty, plus beef bacon, plus a fried egg, spicy mayo, and pepper jack- and, then, they stuff a handful of fries right up in there. A modern masterpiece and well worth the quick skip down I-94 for the Dearborn treat.

9. Kozy Lounge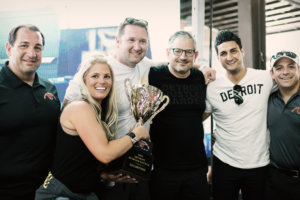 2019 Burger Battle winner the Kozy Lounge has been a fixture of Hazel Park for over fifty years, which has given their grill wizards decades to create and develop some of the best burgers in all of Michigan. The citywide-renowned Kat Burger has delighted late-night partygoers for years, each who readily sneaks a meaty mouthful between shuffleboard shots.
But it is also a haven for those in quest of the perfect balance of sweet and spice to sop up a night's worth of booze. The Kat Burger unites the herbaceous sting of fresh jalapenos with crunchy bacon, Swiss and the charm of golden honey. For the 'morning after' experience, wolf away your shame with the Sunny Side Burger's egg, bacon, and American cheese. 
Want More Detroit Burgers?
We certainly can't cover all the great burgers out there in one article. So, for those interested in more than an overview, check out Dine Drink Detroit's Burger Battle next year.
The Burger Battle offers burger-lovers a chance to try some of the city's greatest burgers, have some drinks, chat with friends and family, and dance to some great tunes – all at the Detroit's historic Eastern Market. Feel free to visit our website for more information on attending, participating, or volunteering.