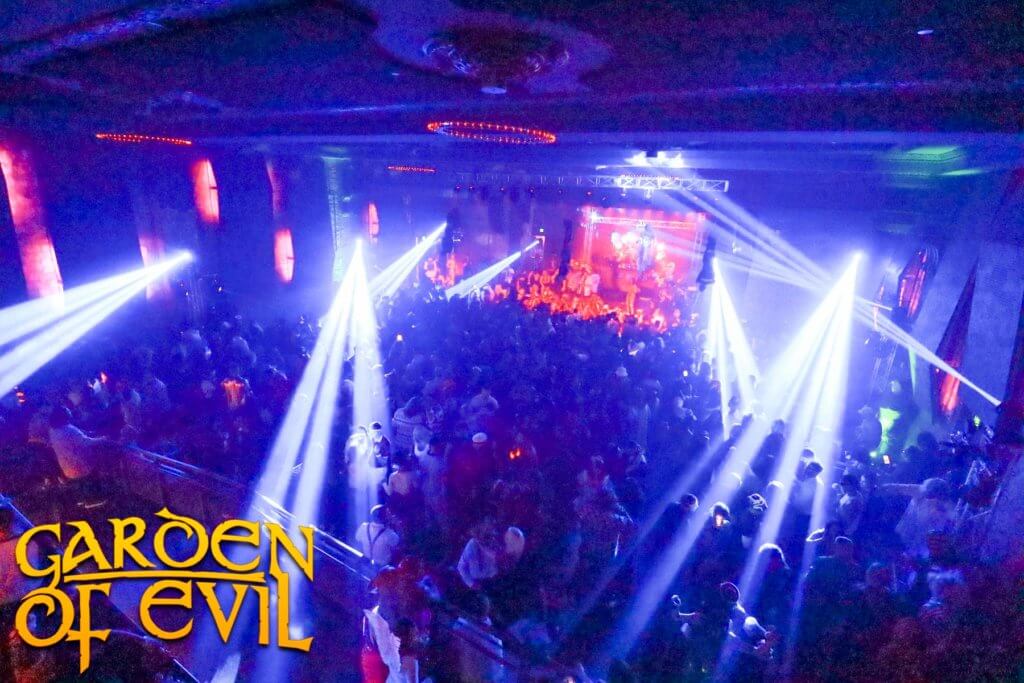 The Motor City has come a long way in the last few years. Not long ago the streets of downtown Detroit remained unlit in the evening to save the city on energy costs. To think of New Center as an up-and-coming city district would have left heads spinning. The list of things to do in Detroit was not a long one.
Massive civic growth always brings with it both the good and the bad. But there is no denying that Detroit's inhabitants have witnessed a wealth of options for recreation around the city. Maybe you've got a spare day coming up and need something to do? Perhaps you're looking to show your out of town family a great time during their stay?
Either way here are 5 things to do in Detroit you should consider tossing on the agenda.

1. Belle Isle
To natives, Belle Isle is not without its reputation. The island used to be a no-go zone littered in crime. In recent years, however, efforts have turned Belle Isle into a wonderful spot for a visit.
The island resting between the US and Canadian border is home to the Belle Isle Nature Center. The Nature Center aims to showcase the indigenous animal populations of Michigan and stress the importance of environmental conservation. Here you can find a cross-section beehive, a deer conservatory, and a bird observatory. The Belle Isle Nature Center is a fantastic spot to bring the kids on a sunny weekend.

Another don't-miss is the Anna Scripps Whitcomb Conservatory. This is the oldest consistently running plant conservatory in the United States. The conservatory is divided by climate into five houses – the Tropical House, the Palm House, the Cactus House, the Sunken Fernery, and the Show House. Each house offers a diverse collection of plants indigenous to the house's climate. The show house features a regularly rotating display of unique flowers and plants.
For the beach-goer looking for something off the beaten trail, check out the Hipster Beach. But you didn't hear it from us. Hipster Beach is a secluded beach area perfect for cracking a hidden beer, listening to music, and chatting with friends. Hipster Beach's location is secret… sort of. There might just be a Facebook page for it.

2. The Heidelberg Project
The Heidelberg Project, located at 3600 Heidelberg Street, sprang from a truly remarkable story. Local artist Tyree Guyton returned to his childhood street after serving in the US Army to find the block decimated by poverty and civic neglect.
Having lost three brothers to the violence of Detroit and now bearing witness to the destruction of the memories of his youth, Tyree Guyton felt he couldn't meet such tragedy with inaction. His grandfather encouraged him to fight this injustice with art.
Guyton, his grandfather, and his wife, Karen, joined forces to illuminate the city block. They transformed a once fearful, crime-stricken neighborhood into an immersive, vivid experience. Neighbors were left with a stunning suburb that resolves its issues with tools beyond violence.
The Heidelberg Project has received world-wide recognition for its contribution to Detroit's community and arts culture. Guyton was also the subject of the 1999 HBO Documentary "Come Unto Me: The Faces of Tyree Guyton". The Project has additionally developed an immersive Heidelberg Project mobile application.

3. The BELT
Located in the heart of downtown, the BELT is a don't miss thing to do in Detroit. The BELT is an immersive, art-filled alley-way created by the Library Street Collective. In many ways, the BELT has contributed to a transformation of the culture of the downtown area.
Art lovers will be floored by the wall-to-wall murals from some of the world's most famous street artists, including Nina Chanel Abney, Carlos Rolón, and Shepard Fairey. If your timing is impeccable, you might just catch Fairey djing a set at the widely-loved open-air bar, the Skip.

On one end of the BELT is Standby – a mixology bar employing some of the city's finest bar stewards. The food at Standby deserves equal attention too, and features one of Detroit's best late-night burgers. Standby and the Skip share a kitchen, so don't hesitate to stop into either for a delicious treat.
A new addition to the BELT is the head-to-toe neon nightclub, Deluxx Fluxx. A sister of the famous NYC location of the same name, Deluxx Fluxx features cocktails on tap, custom arcade games, and some of Detroit's best local DJs

4. The Home of Techno's Finest Nightclubs
You like a nice city tour as much as the next person. But sometimes you're looking to crank it up just a little louder. Detroit has plenty to offer when it comes to its hometown creation – techno.
TV Lounge is often hailed as one of the country's best techno clubs. Don't expect bottle service, Zedd, and fireworks. It's not that kind of club. It's the real deal.
Every year in May, Detroit hosts the world-famous Movement Festival, and TV Lounge holds one of Movement's greatest after-parties – the House of E-Funk. Hosted by Boston duo Soul Clap, E-Funk features 4 stages, both indoor and outdoor, and some of the best house DJs the country has to offer – including some of Detroit's greats.

On an average weekend at TV Lounge you may catch internationally touring Detroit techno stars like Kevin Saunderson, Stacey Pullen, and DJ Minx.
New Center's Marble Bar has its own great Movement after-party featuring Ann Arbor's Ghostly International line-up. Throughout the year, Marble Bar also features a regular schedule of top-notch local and international DJ's alike. With a strong bar program, attentive bartenders, and a summertime outdoor patio for barbecues, Marble Bar will quickly become a regular stop on your dance circuit.
Temple Bar is the best kind of notorious. It's the kind of bar that gives everyone at least one good story. Located next to Detroit's Masonic Temple, Temple Bar appears to have been untouched since the 1970s. This retro neighborhood dive also features some of Detroit's greatest dance parties.
Known for its gay-positive atmosphere, an energetic dance floor, and its $1 jello shots, you're bound to find people from all walks of life in this classic Detroit haunt. Temple Bar is such a landmark it even found its way into some of the most memorable scenes of Comedy Central's "The Detroiters."
If you're looking for a night to roll through, make it to Grace – a monthly party hosted by the always phenomenal Ladymonix.

5. The Garden of Evil
Halloween is just around the corner, and, if you haven't made plans, you might be looking for some frightening things to do in Detroit for All Hallows Eve.
For the avid trick-or-treater, check of the Garden of Evil at the Garden Theater on October 26th, 2019. The Garden of Evil features over 1000 event-goers in full Halloween regalia, fortune telling, live performances, some of Detroit's best DJs, and dedicated VIP experiences. You might have it in mind to do something grand this Halloween, but don't wait on it! Tickets go quickly, and there's nothing worse than sitting at home in your best Snoopy costume.
After a busy Halloween on the town, don't forget to grab a slice of Detroit-style pizza on the way home!
Check out all of Dine Drink Detroit's events, and visit our blog for more tips on maximizing your time around Detroit!